Advanced technology for eliminating oil mist
Our unique oil mist eliminators are based on advanced Disc Stack Technology. The technology differs from traditional technologies such as rotating filters, electrostatic filters and mechanical filtration solutions by physically separating out the oil particles from the air instead of collecting them in filters. This allows for the immediate re-use of expensive cutting fluids and reduces maintenance.
Learn more about the technology

& what makes it so effective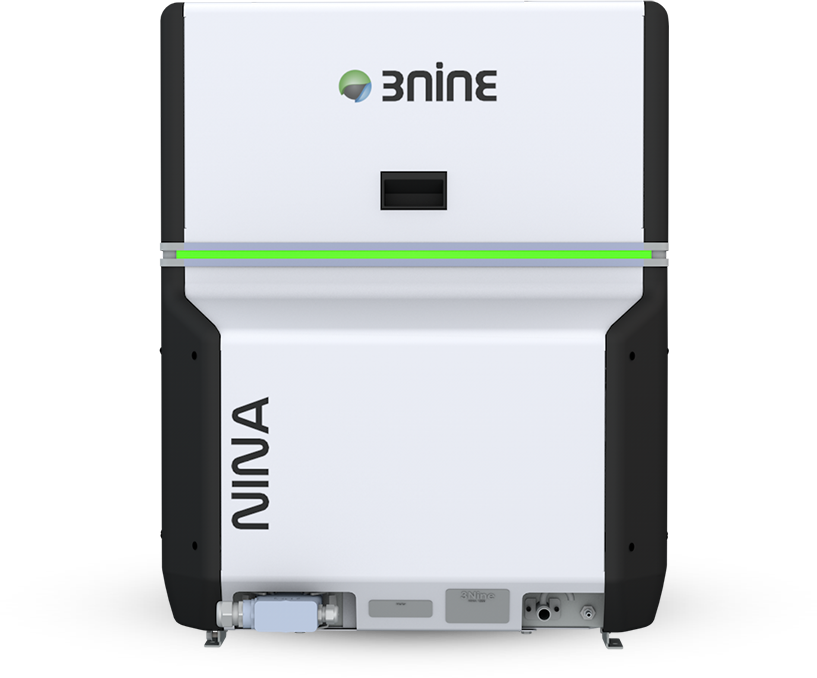 The minimal need for maintenance means lower costs
3nine's oil mist eliminators are known for needing only minimal maintenance and providing the highest degree of purification without using filters. In the end, it offers lower total costs than other alternatives. Want to know how?
Read more about how to reduce costs

+30
Months is the estimated average end filter life.
402
Trucks filled with recycled oil for the metalworking industry.
99.95%
Particle-free air! The air coming out of our oil mist eliminators is that clean.
A greener metalworking industry
Our customers have invested in over 13,000 3nine oil mist eliminators over the years. Together, these units separate over 4 782 835 gallons (18 105 000 liters) of oil. That's equivalent to 402 tank trucks filled with recycled oil for the metalworking industry or in other words 54,416 tons of spared CO2 emissions!
Choose green!

Read more about the environmental benefits
Hirsh Precision
Hirsh Precision has used 3Nine's Mist Recovery System on our shop floor for years. Their Lina 500 model in particular is the most reliable and low maintenance mist collector we use. As our team is preparing to add four new machines to our facility, 3Nine's Lina 500 Mist Recovery System will be our air cleaner of choice.