Oil Mist Eliminators
Our oil mist eliminators efficiently clean the shop air from the oil mist/oil fumes formed during processing. You will not need constant filter changes and you may also reuse the oil/coolant. The oil mist eliminators can be installed directly on your machine tool and thus save space and unnecessary piping. Choose between our two product series of oil mist eliminators: the GREEN LINE or the classic BLUE LINE.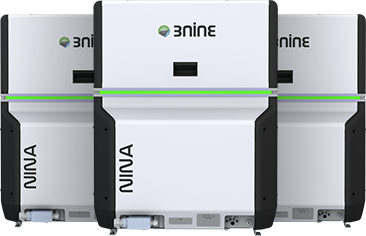 GREEN LINE är den nya serien oljedimavskiljare från 3nine. De kan hantera alla typer av applikationer som använder skärvätska eller olja i bearbetningsprocessen, även tuffa applikationer som slipning och gjutjärnsbearbetning. Väljer du en GREEN LINE oljedimavskiljare får du en maskin med hög reningsgrad, lågt underhåll och en låg driftskostnad. Läs mer om den unika GREEN LINE teknologin
här
.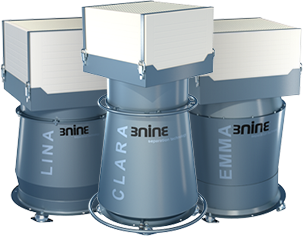 BLUE LINE är vår klassiska serie oljedimavskiljare och de producerar luftflöden från 500 m³/h till 3000 m³/h. Lamellsepareringsteknologin möjliggör en hög reningsgrad i ett kompakt format och de är dessutom förknippade med ett minimum av underhåll. Med över 7000 enheter installerade på fyra kontinenter så är de väl beprövade.