Boers & Co Precision Machining in Schiedam, Netherlands, has experienced significant improvements in their working climate and machining process since adopting 3nine's oil mist separators. Impressed by the immediate benefits, they decided to equip all new machines with 3nine units, leading to a cleaner and more stable production environment.
In 2015, Boers & Co Precision Machining installed the first 3nine oil mist separator in their work shop and the positive impact was evident. Ronald Koot, the CEO of Boers & Co, states that the working climate immediately improved, resulting in a more stable machining process. Since then, the company has collaborated with Glavitech, 3nine's partner in the Benelux area, to equipe all new machines with 3nine units, recognizing their essential role in maintaining a healthy and productive environment.
Since we started working with 3nine, the air quality has improved enormously.
– Ronald Koot, CEO, Boers & Co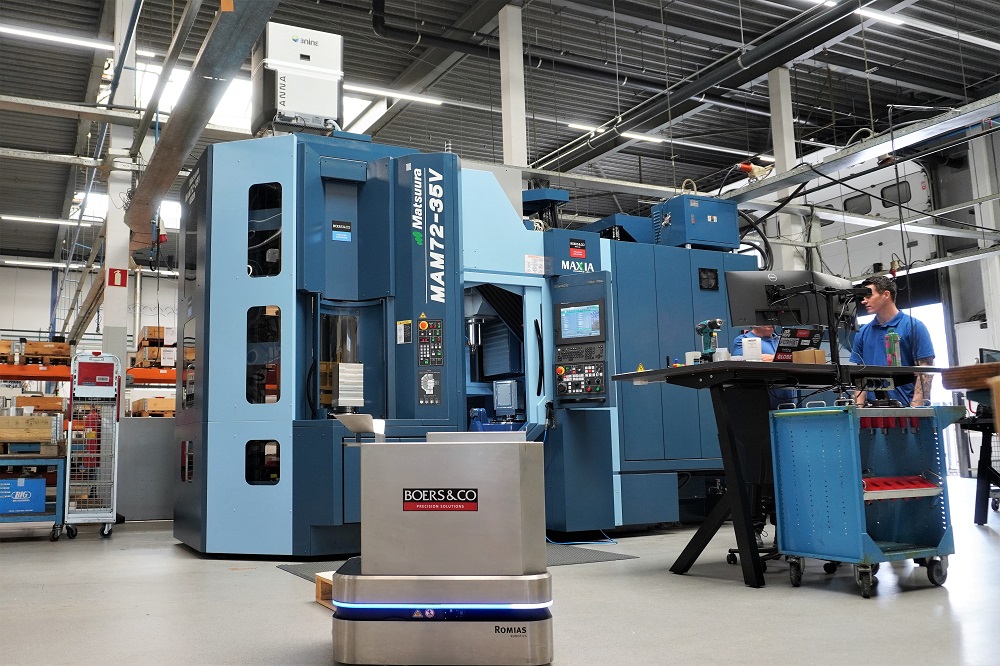 Boers & Co, a supplier of high-quality parts, relies on advanced processing machines with high-speed spindles and high-pressure pumps for optimal cooling and chip removal. However, these processes generate a fine mist of cooling lubricant particles, necessitating an efficient extraction system. Traditional filters proved inadequate, quickly becoming overwhelmed and circulating polluted air. In contrast, 3nine's separators effectively separate nearly 100% of particles, ensuring clean air and improved working conditions.
The decision to equip new machines with 3nine separators was driven by the company's commitment to employee well-being. The separators contribute to a healthier working climate, even after unmanned production periods. Boers & Co's focus on automation extends beyond their machines to internal logistics, ensuring prompt cleaning of parts to prevent staining and contamination. The 3nine oil mist separators play a crucial role in maintaining a stable production process by facilitating better temperature management and dimensional stability.
In addition to the positive impact on air quality, the 3nine separators have resulted in longer maintenance intervals and reduced cooling lubricant consumption. The separators' rotating disc stack captures particles before they reach the HEPA H13 filter, significantly extending its service life compared to traditional filters. This reduces maintenance requirements and provides cost savings in the long run.
Boers & Co Precision Machining
Fokkerstraat 495
3125 BD Schiedam
[email protected]
https://www.boers.nl/en/